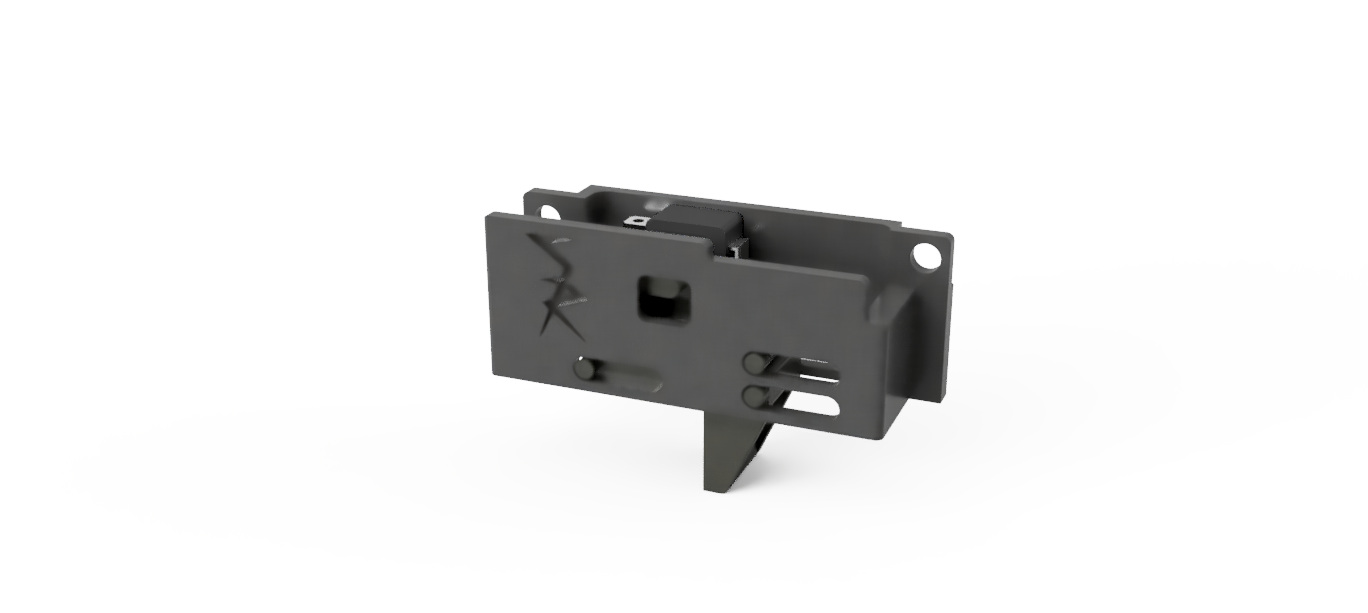 P90 M-Trigger
SR Airsoft is going through a 3D printer upgrade. Orders will ship after Sept. 16
Introducing the first and only aftermarket trigger for airsoft P90's. The P90 M-Trigger by Shadow Regime Designs is a drop-in microswitch trigger system that not only fixes semi-auto problems, but improves trigger sensitivity and response. Each M-Trigger is made to order using durable nylon plastic and includes its own microswitch.
Select a mosfet option to have your M-Trigger arrive ready to install without any wiring or soldering required. A mosfet is required for using the M-Trigger. By not selecting a mosfet, you will need to supply and wire your own. Includes P90 M-Trigger, Gate Low Resistance Wiring, and Mosfet of your choice. Mosfets retain their 12 month warranty from Gate.
Drop-In Installation
No special tools, no permanent modifications, and no opening the gearbox.
Fix Semi-Auto
The P90 is notorious for malfunctioning semi-auto. The M-Trigger fixes semi-auto to better-than-new.
Improved Trigger Feel
Shorter trigger travel, less resistance, and quicker response. No more mushy trigger!
2-Stage Trigger
Keep the freedom to use half trigger pull for semi and full trigger pull for full auto.
SR Patch Included
Show off your unique gun upgrades with a velcro-backed SR patch!
6 Month Warranty
Every M-Trigger is hand tested before shipping, and any replacement parts are completely free.
None
Supply your own mosfet and wiring.
Gate Wiring Only
Includes motor wiring, deans connectors, and dual signal wires fully wired to M-Trigger. Useful if you already have a Gate mosfet.
Gate NanoHard
Programmable mosfet with debouncing, battery protection, and on/off motor braking.
Gate NanoASR
Basic mosfet with debouncing, improving trigger response and protecting the mosfet from overheating.
Gate Warfet
Fully customizable mosfet with programming card to control rate of fire, precocking, motor braking, battery protection, burst length, and more.
Gate Merf 3.2
Programmable mosfet with debouncing, battery protection, motor braking, burst fire, and rate of fire control.
Important:
Lead time is approximately 3 business days before shipping. This is the time for manufacturing, assembly, wiring, and testing. Orders are fulfilled in the order they were received, which can sometimes cause longer lead times.

You will need the two small springs from the original trigger unit. If yours are lost, damaged, or stretched out, you will need to find replacements. The M-Trigger is designed for a 11 mm short spring and 19 mm long spring. A little shorter is acceptable, too long will not work.

A hardwired mosfet is required. This protects the microswitch from the high current.

Read the installation guide to become familiar with the installation process.

International shipping is available and can take up to 4 weeks before delivery. Please be aware of any import fees for your country.